Charity events. It's what we do.
Great music for great causes.
Charity fundraising events are special and Band of Gold loves to help our community. Whatever your cause, we hope that you will consider us for your entertainment. We offer special discounts for charities and nonprofit businesses.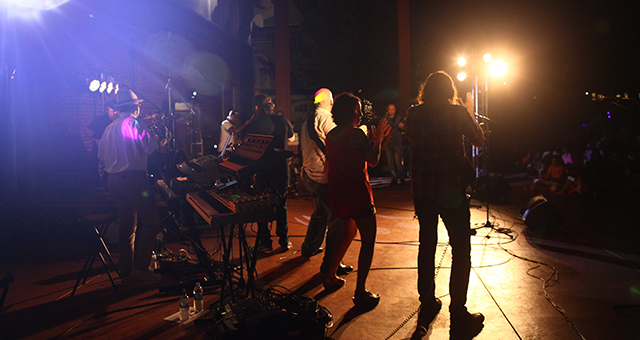 Why we do it
---
We're all in this together. It's important for businesses to help contribute to the communities and organizations that make this world a better place. Band of Gold is happy to donate time and money to those that need it most so we offer big discounts to charities. Our goal is to help you reach the people that need you and deliver to them a better life. Music is powerful and it can be a positive force to bring people together for a worthwhile cause. We are a band with a heart and we have assisted many organizations in reaching their goals.
Thank you, Band of Gold, for providing music for our YMCA night. Everyone had a great time dancing to your music and we were able to help many families in need of support. You rock!

Angie, Y.M.C.A., 08/27/16
What can we do?
---
We have performed for charities all over the United States by providing music, sound equipment, and lighting for community events, Relays for Life, local chapter events for the Y.M.C.A, foster organizations and more. Feel free to contact Kris Bayne at 770.778.1645 and ask us how we can help.